Grosvenor and Hilbert Park
---
Grosvenor and Hilbert is one of the town's oldest public parks designed by the renowned Victorian landscape architect Robert Marnock in 1889. It still contains original historic features, such as Marnock Lake and the grottoes or 'dripping wells'. There is an exciting and challenging play area which is well worth a visit. This play area was updated in 2015 thanks to Heritage and Big Lottery Funding.
Attractions and facilities
Park opening hours
The park's pedestrian gates are always open to the public. There are no car parks within the park's boundaries, however there is always ample free parking along the roads adjacent to the park.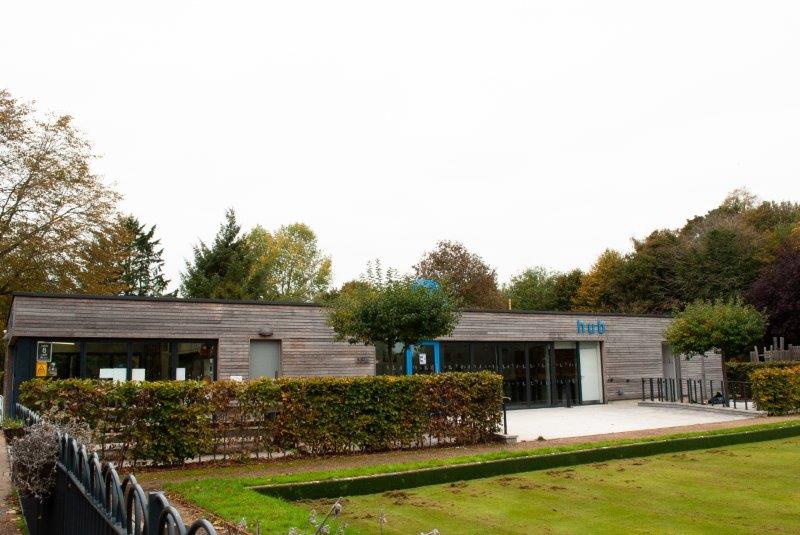 Hub
The Hub is available to hire for £27.60 per hour, £84.00 for four hours, or £164.00 for all day (eight hours).
Please contact us for more information and to check availability. Once availability is confirmed please complete and return The Hub hire form.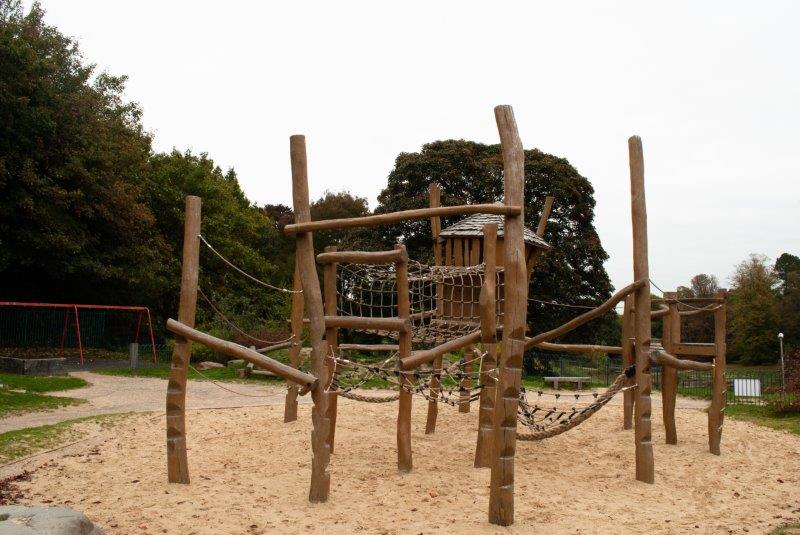 Play areas
There is a large play area with equipment for all ages, a refurbished wheeled sports area, and a games area for basketball and 5-a-side football.

on map.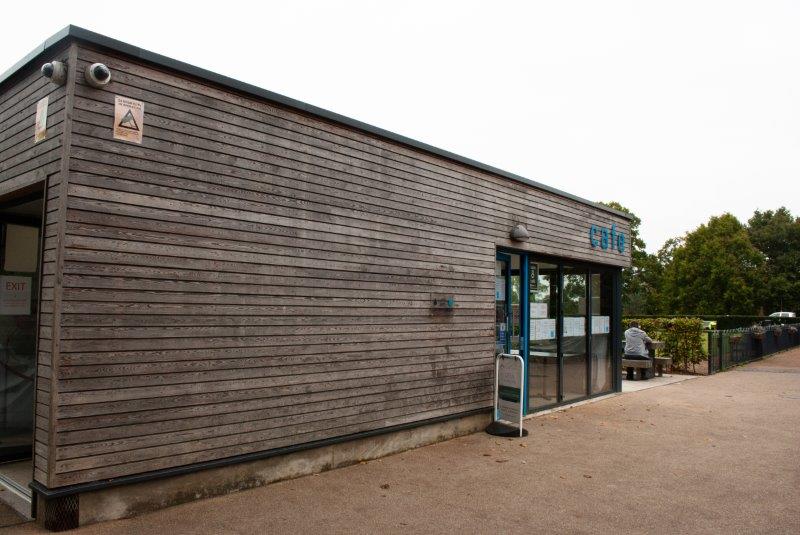 Table 8 Café
Conveniently situated at the main entrance of the park, the Table 8 café is open 7 days a week from 9.00 – 5.00. Offering a comprehensive menu of light refreshments including Panini, Jacket Potatoes, Sandwiches, Muffins, Cakes, Ice Cream, Milk Shakes and Hot and Cold drinks.
Christmas and New Year opening hours:
Christmas Eve - 10am - 2pm
Christmas Day and Boxing Day - Closed
27, 28, 29, and 30 Dec - 10am - 4pm
31 Dec and 1 Jan - Closed

on map.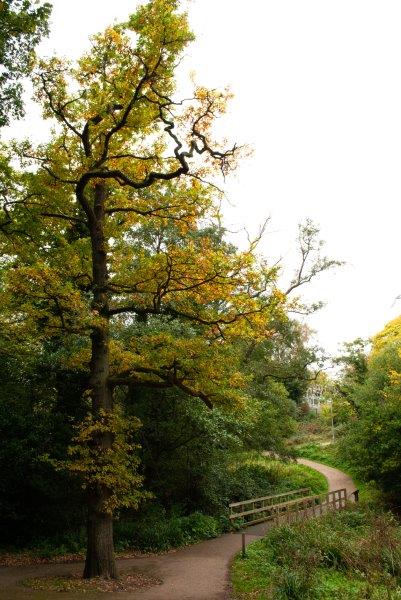 Folly Shaw Bridge
The bridge crosses Jackson spring, which carries iron-rich (chalybeate) spring water, for which Tunbridge Wells is famous.

on map.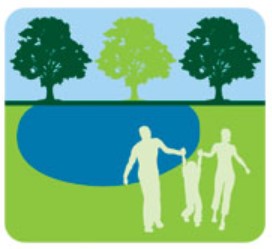 Friends of Grosvenor and Hilbert Park
The Friends of Grosvenor and Hilbert Park was set up in 2011 and is committed to supporting a well maintained and safe public park which can enhance the quality of life for local people and the wider community and act as a focus for bringing the community together.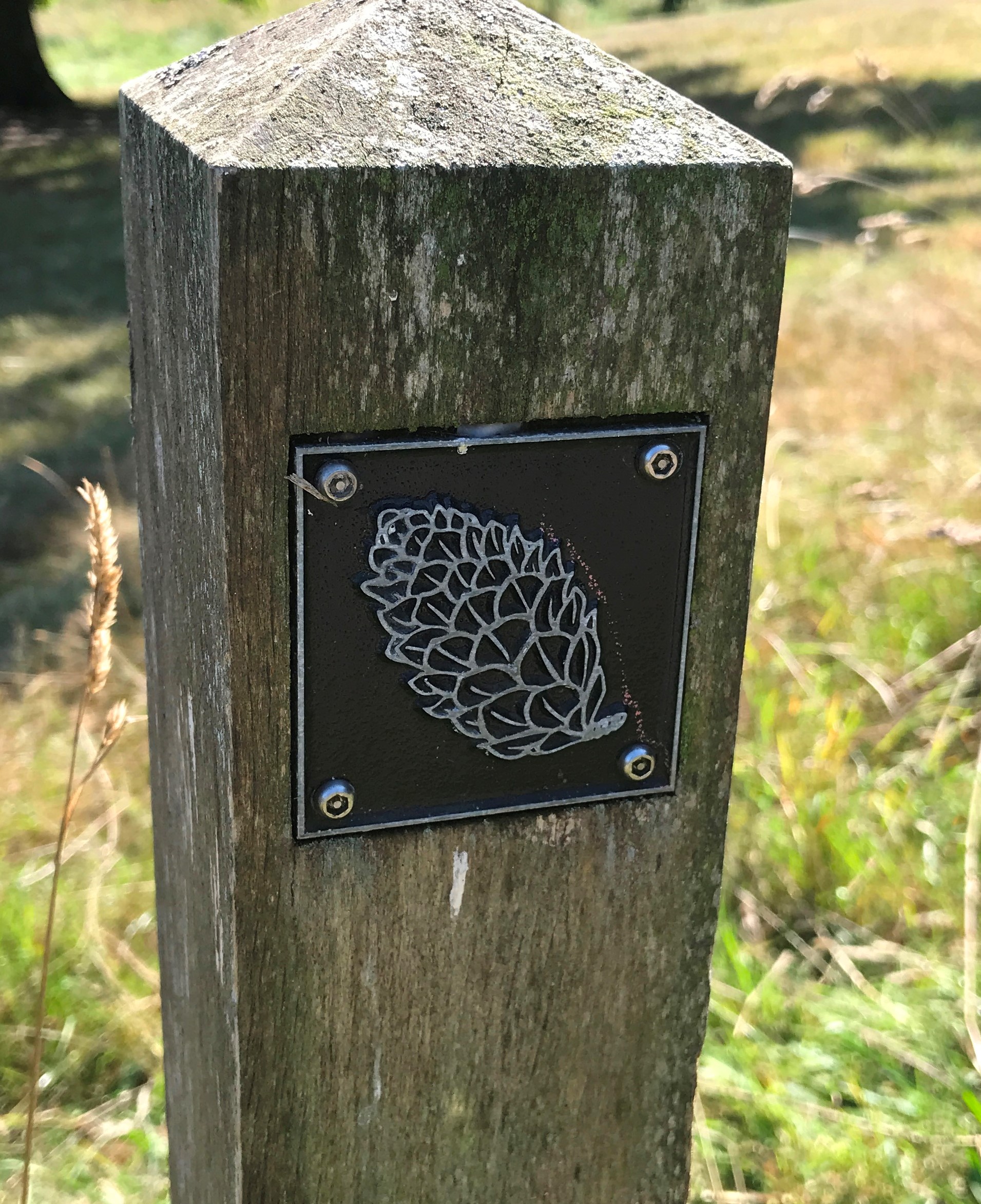 Brass rubbing trail
Thanks to Heritage Lottery Funding our park now has 10 brass rubbings located around the park. The rubbings allow groups to explore the different habitats that can be found in the park with an interactive twist.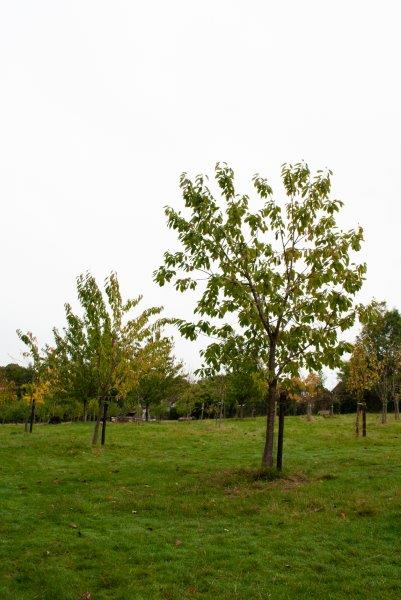 Community Orchard
The Community Orchard project is part of the lottery funded regeneration project for Grosvenor and Hilbert Park and is managed by the Friends of Grosvenor and Hilbert Park in partnership with the Tunbridge Wells Borough Council.
The Community Orchard is located in the field behind the top football pitch.

on map.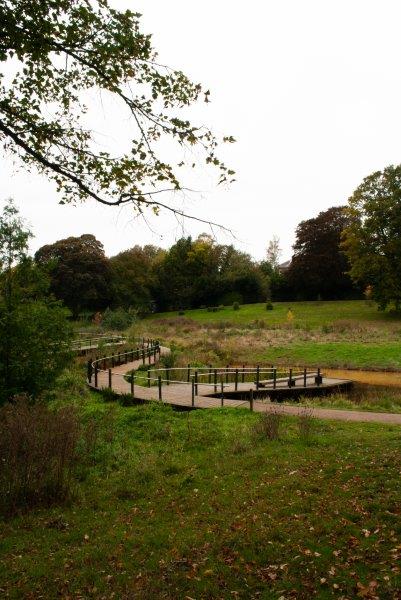 Wetland
The wetland area in the centre of the park has a fantastic boardwalk through the middle, complete with dipping platforms.

on map.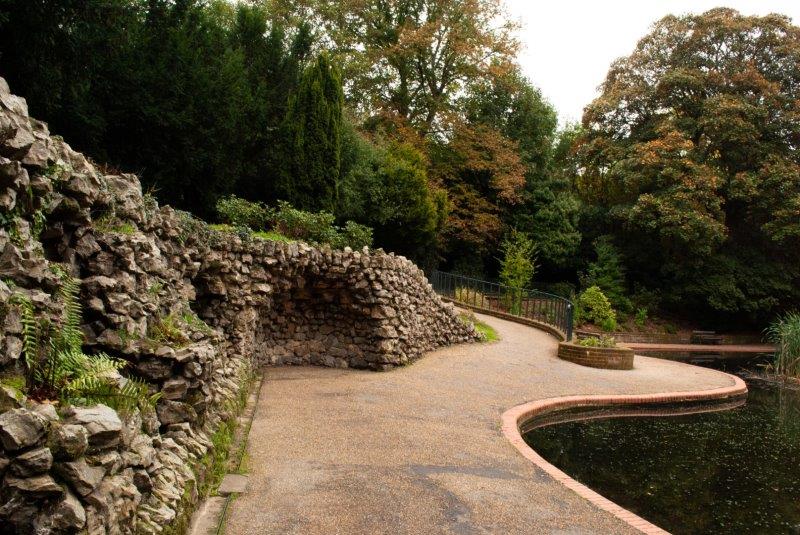 Marnock Lake and dripping wells
The lake and unique dripping wells are very much as you would have seen them when the park opened as Tunbridge Wells' first municipal park in 1889. Following extensive renovations the wells are once again dripping and flow into the lake keeping it topped up throughout the year.

on map.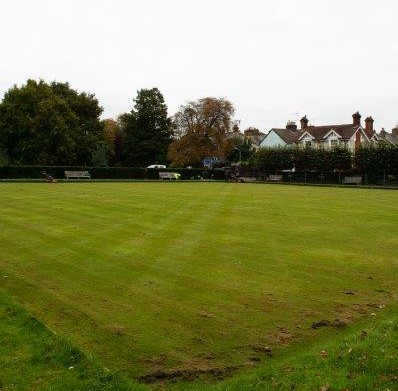 Bowling green
The bowling green has been used by Grosvenor Bowls Club for over 100 years and is bookable by contacting the parks team.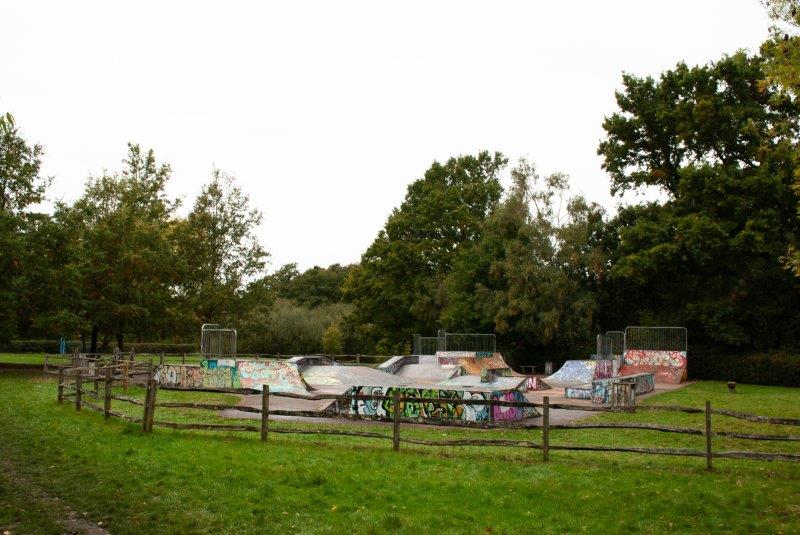 Skate park
Grosvenor skatepark is made up of metal ramps on a tarmac base. The park features a mini ramp with quarter pipes, flat banks, fun box, driveway and rail.
Situated close to the grass football pitch and orchard.

on map.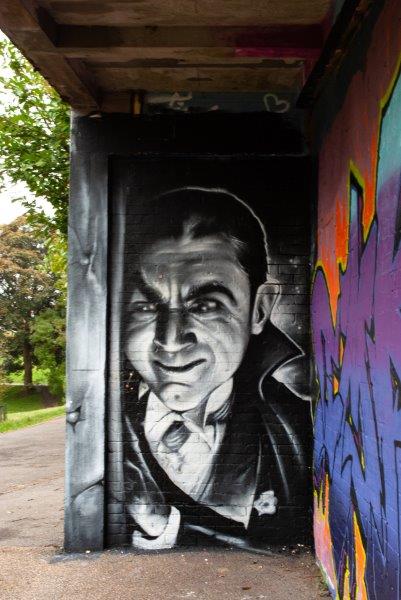 Graffiti wall
A graffiti mural wall is available for artists to use for free on the railway bridge leading to Upper Grosvenor Road.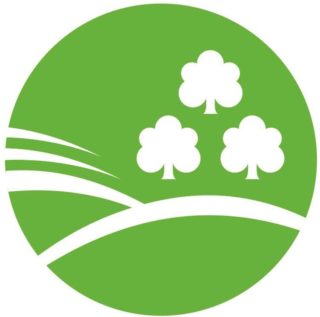 Kent High Weald Partnership
Each winter Kent High Weald Partnership volunteers coppice an area of the hazel woodland so that sunlight can reach the woodland floor and encourage new growth, replicating how woodlands were managed to provide firewood, timber and fencing materials. This method gives other plants and flowers that support a variety of rare animals and insects the chance to grow.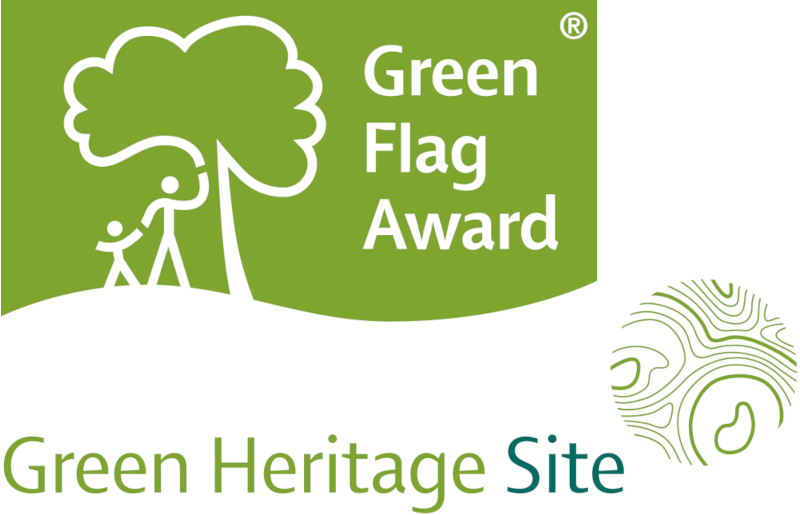 Green Flag Award and Green Heritage Site Accreditation
Grosvenor and Hilbert Park has been awarded a Green Flag. The Green Flag means they are good quality parks and green spaces that are managed in an environmentally sensitive and sustainable way. They are welcoming places that are healthy, safe and secure for all members of the community to use.
In 2020, Grosvenor and Hilbert Park received Green Heritage Site Accreditation. Green Heritage Site, supported by Historic England, is given in connection to the Green Flag Award, in recognition of achieving the required standard in the management and interpretation of a site with local or national historic importance.
Map of the park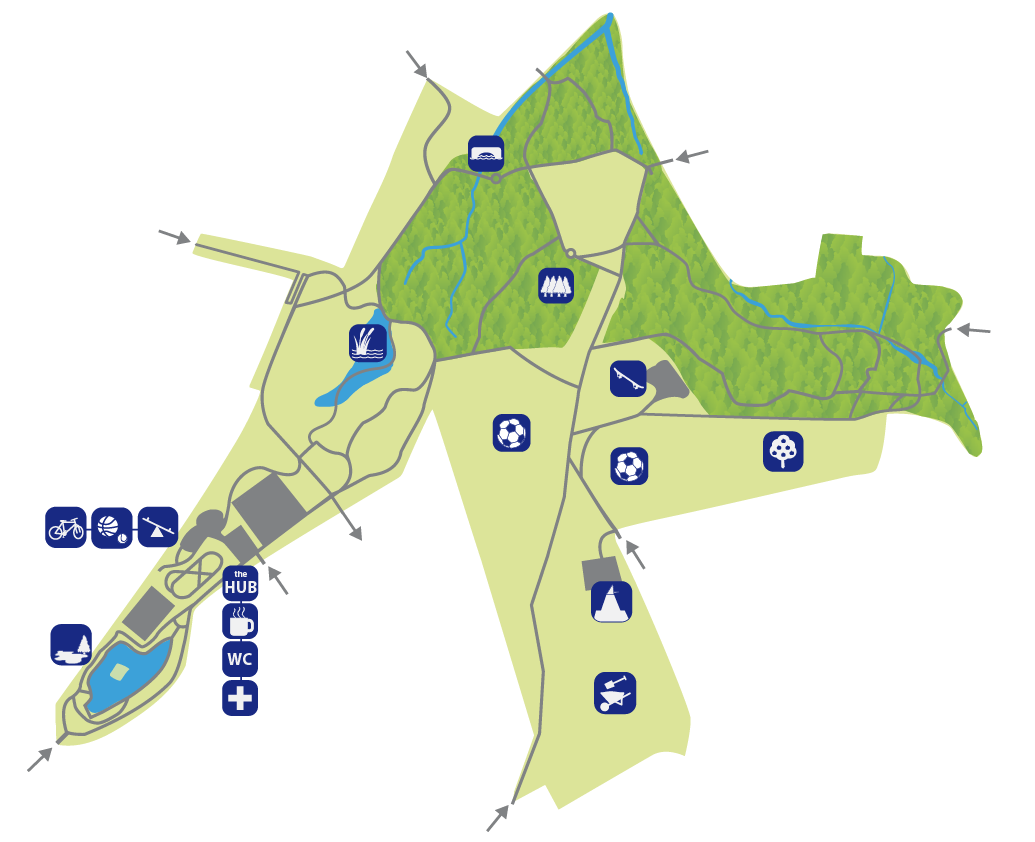 Café

Play areas

Toilets (inc. disabled)

Sports courts

Community orchard

Marnock Lake

Wetlands

Cycle track

Skate park

Folly Shaw Bridge

Hilbert Woods

Football pitches

Oast House

First Aid