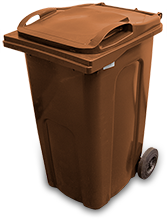 Your brown recycling bin is for glass, plastics and cans.
Fortnightly collection (alternating with refuse), please put out together with your green box, food waste bin and batteries.
✔ What can go in the bin?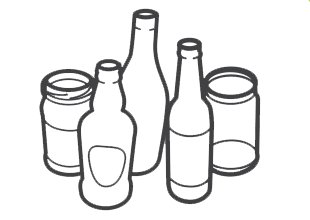 Glass bottles and jars
(any colour)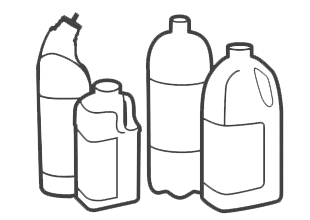 Clear or coloured plastic bottles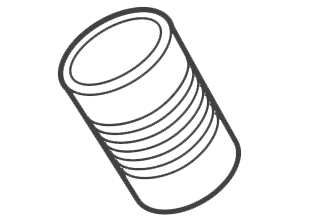 Food tins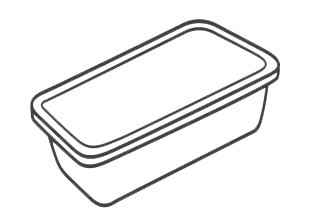 Plastic pots & tubs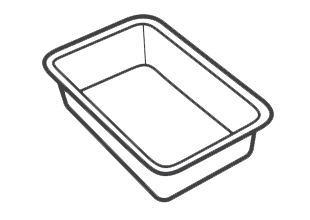 Plastic food trays & punnets,
not black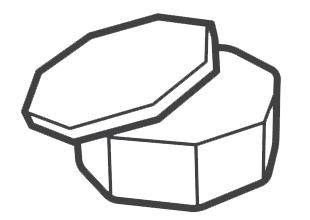 Sweet / biscuit tins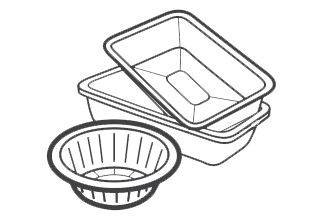 Aluminium foil / foil food trays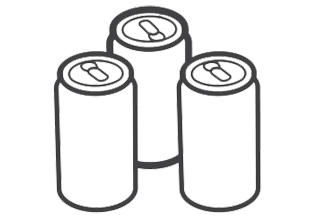 Cans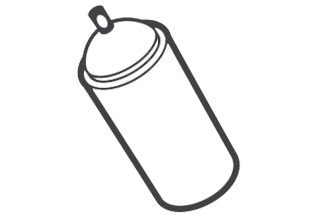 Aerosols (empty)
Please rinse items and place loose in the bin, metal and plastic lids can go in the bin loose - no plastic bags.
✖ What cannot go in the bin?
plastic bags
black plastic
flower pots
cling film or film lids from food packaging
plastic egg boxes
crisp and biscuit packets
bread bags
coat hangers
paper or cardboard
Tetra Pak cartons (juice, tomatoes and custard)
any other kind of glass (pyrex, drinking glasses, window glass)
cat and dog food pouches
gas canisters or cylinders
What happens to the recycling?
The contents of your recycling bin are taken to a facility where the materials are separated and then sent on to reprocessors to make into new products.
Your questions about brown bins answered
Yes, you can request a smaller brown bin for your glass, plastic and cans recycling through our website.
Yes, if you can make use of two brown bins for glass, plastic and cans recycling you can keep them.
If you don't need two brown bins please let us know and we will collect one from you.
The paper recycling companies your recycling goes to won't accept paper collected with glass because there is a possibility of glass fragments sticking to the paper. Also, if paper has food residue on it, it cannot be recycled.
By separating the paper and cardboard from other materials you are helping to make sure it is recycled.
If you don't have room to store bins let us know and we can either provide smaller bins or hessian sacks for your recycling and garden waste.
Container sizes and capacity
| Container size | Height | Width | Depth | Average capacity |
| --- | --- | --- | --- | --- |
| 140L Wheeled bin | 1,050mm | 475mm | 545mm | 2-3 bags |
| 240L Wheeled bin | 1,063mm | 477mm | 713mm | 3-4 bags |
| 360L Wheeled bin | 1,098mm | 596mm | 878mm | 5-6 bags |
| 55L box | 352mm | 633mm | 384mm | |
---
Different sizes
Smaller (140L) bins are available in both green and brown for single occupiers, couples or small families.
Larger (360L) green bins are available if you:
Have six or more people living permanently at your address
Have two or more babies using disposable nappies
Have a medical condition which produces additional rubbish
Request a smaller or larger bin
If you ask for a larger (360L) bin, we may do a waste audit to make sure you need it.
If your bin or boxes are damaged you can fill in our online form to let us know.
Tell us about a damaged container
Where possible we will repair your damaged bin, if a repair is not possible we will deliver a replacement bin and the damaged one will be recycled.