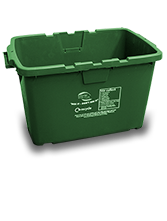 Your green box is for paper and cardboard recycling.
Fortnightly collection (alternating with refuse), please put out together with your recycling bin, food waste bin and batteries
Please use this box for paper and cardboard recycling only
✔ What can go in the box?
Newspapers, supplements, magazines, brochures, catalogues, phone directories, leaflets and flyers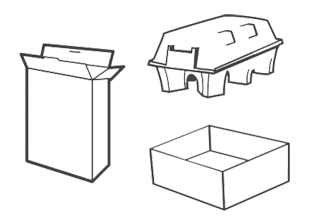 Cardboard (for example, cereal, egg and shoe boxes)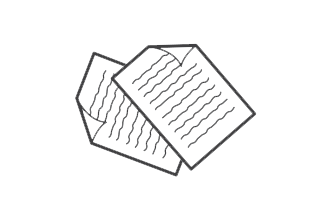 White paper (for example, office paper)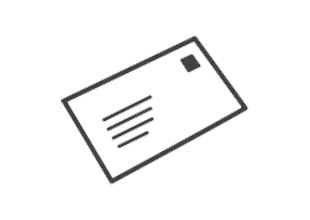 Envelopes & greeting cards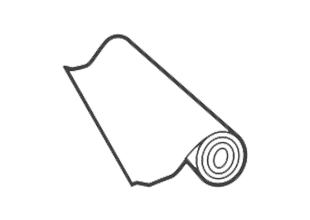 Gift wrap (non-metallic)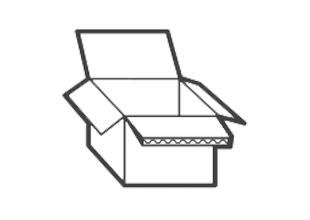 Corrugated cardboard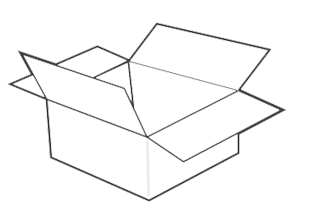 Large cardboard boxes (flattened in the box or tied in bundles next to your box)
Please remove tape where possible
Missing a box?
If you do not have a green box, please contact us and we will arrange delivery
Please use a paper bag or cardboard box for shredded paper
Please stack your paper and cardboard vertically in your box as this will make it less likely to blow away
✖ What cannot go in the box?
glass, plastics and cans
padded envelopes
food and drink cartons
metallic wrapping paper
What happens to all the collected paper and cardboard?
Paper and cardboard is taken to a local mill to be made into new paper and cardboard based products
Your questions about green boxes answered
You can flatten any large boxes and put them beside the box on collection day.
You can also use any cardboard boxes to store extra cardboard and paper if necessary.
We will always supply an extra green box if you want one.
Separating materials into the boxes and bins helps to ensure they are not contaminated when they are sent to the recycling companies.
You may see the collection crews emptying the green boxes into a wheeled bin as they walk along – this is called a 'slave' bin and will be emptied using the automatic lifting equipment on the lorry when it is full.
The paper recycling companies your recycling goes to won't accept paper collected with glass because there is a possibility of glass fragments sticking to the paper. Also, if paper has food residue on it, it cannot be recycled.
By separating the paper and cardboard from other materials you are helping to make sure it is recycled.
If you don't have room to store bins let us know and we can either provide smaller bins or hessian sacks for your recycling and garden waste.
Container sizes and capacity
| Container size | Height | Width | Depth | Average capacity |
| --- | --- | --- | --- | --- |
| 140L Wheeled bin | 1,050mm | 475mm | 545mm | 2-3 bags |
| 240L Wheeled bin | 1,063mm | 477mm | 713mm | 3-4 bags |
| 360L Wheeled bin | 1,098mm | 596mm | 878mm | 5-6 bags |
| 55L box | 352mm | 633mm | 384mm | |
---
Different sizes
Smaller (140L) bins are available in both green and brown for single occupiers, couples or small families.
Larger (360L) green bins are available if you:
have six or more people living permanently at your address
have two or more babies of the same age (for example, twins or triplets) using disposable nappies
have a medical condition which produces additional rubbish
Requesting a larger or smaller bin
If your bin is too large or small you can ask for it to be changed.
Requests for a larger or smaller bin will be considered on a case-by-case basis and a decision made based on individual circumstances.
All requests must be emailed to depot@tunbridgewells.gov.uk and include the following:
your name, address (including postcode) and telephone number
the type of bin you would like changed (for example, green refuse bin)
how many people live at the property
why you need a larger or smaller bin
Your request will be reviewed and a decision made. We will contact you if we need further information.
If you ask for a larger (360L) bin, we may do a waste audit to make sure you need it.
If your bin or boxes are damaged you can fill in our online form to let us know.
Tell us about a damaged container
Where possible we will repair your damaged bin, if a repair is not possible we will deliver a replacement bin and the damaged one will be recycled.