The Deputy Mayor of Tunbridge Wells
---
Councillor Nicholas Pope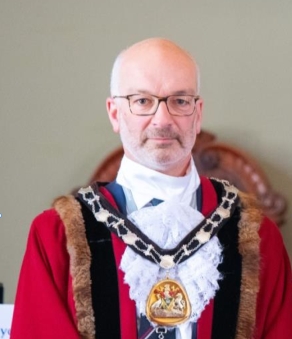 Nicholas Pope has represented Park ward in Royal Tunbridge Wells since 2018. He is currently in his second term as a borough councillor, re-elected in 2022.
Nicholas was born in Pembury and brought up in Lamberhurst. He was educated at Tonbridge School and the University of Bristol where he read Engineering. After graduating, he landed a traineeship, organised by the international student organisation AIESEC, in Wiesbaden, the German city which had officially twinned with Royal Tunbridge Wells earlier in the same year. On returning to the UK, he moved to London where he started a career in IT, including 9 years helping to grow a start-up software company. He has been working as a freelance consultant since 2011.
Nicholas is a keen skier and has taken part in the International Inferno downhill ski race in Mürren, Switzerland a number of times, and spent the 2008/9 season guiding skiers around the slopes of Les Deux Alpes, France.
In 2010, he moved to Royal Tunbridge Wells getting involved with community organisations. He was one of the founding members of the Friends of Calverley Grounds in 2012, becoming chair in 2016. In 2017, the friends group raised over £230,000 to build the Calverley Adventure Grounds playground, and Nicholas helped Ingrid, his wife, launch the first town-wide yard sale, which has become an annual fixture in the Tunbridge Wells calendar. In 2018, he was one of the founders of Tunbridge Wells Alliance, a local political party. In 2019, he was shortlisted for the Civility in Politics award recognising his on-going efforts to bring honesty, integrity and kindness into politics.