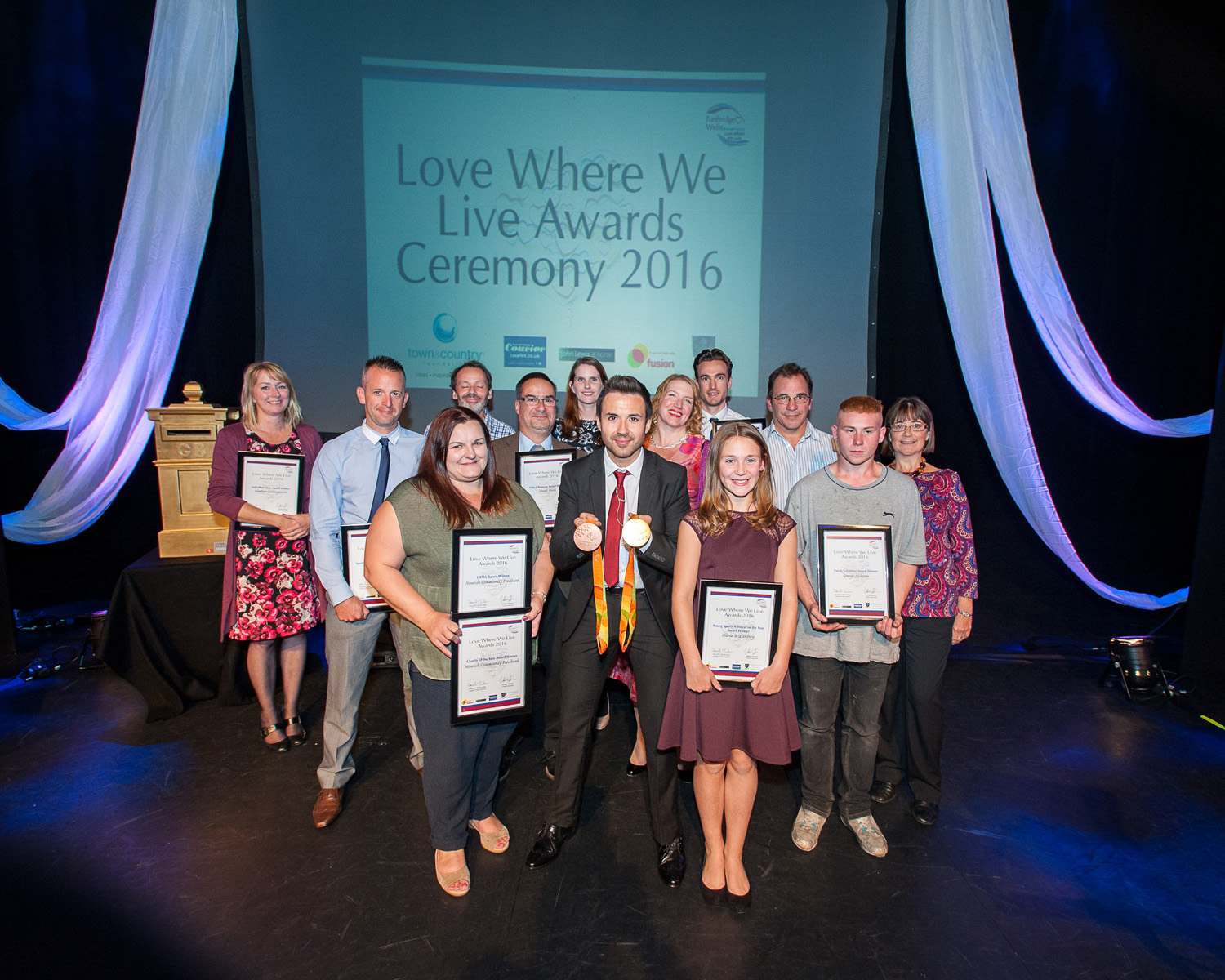 Nourish Community Foodbank was crowned the overall 2016 Love Where We Live winner in a ceremony that took place in the Assembly Hall Theatre on Tuesday 11 October.
They also won this year's Charity of the Year award.
Nourish were commended by the judges for their huge contribution to the local community. Since being established in 2012 they have helped over 4,500 people in crisis and work with over 90 partner teams who refer clients for emergency help when needed.
This year's awards were attended by a special guest - gold medal winning Paralympian Will Bayley, who presented Sports Training and Equipment awards to the four runners-ups in the sports categories.
Congratulations to all the 2016 Love Where We Live winners and finalists.
The winners and finalists for all the awards were:
Sports Achiever of the Year
Winner - Zane Cheeseman
Finalist - Ben Baker
Finalist - Ellie Miles
Young Sports Achiever of the Year
Winner - Olivia Wittenberg
Finalist - Harley Curtis-Lawrence
Finalist - Annabel Guye-Johnson
Charity of the Year
Winner - Nourish Community Foodbank
Finalist - Headway in West Kent
Finalist - Compaid
Individual Hero
Winner - Heather Cullingworth
Finalist - Pam Bridges
Finalist - Susan Ashford
Ethical Business
Winner - Heath Stores Horsmonden Limited
Finalist - LitterGram Ltd
Finalist - Grovehurst lake (Steve Eastwood)
Best Group
Winner - Royal Tunbridge Wells Park Run
Finalist - Compaid volunteers
Finalist - KHWP Volunteers
Young Volunteer
Winner - George Milham
Finalist - Lydia Rawley
Finalist - Keaton Smith
LWWL Award
Nourish Community Foodbank