Say 'Hi!' to your High Street
Local residents and visitors are to be encouraged to support the shops, cafés, pubs, restaurants and salons in four of the Tunbridge Wells borough high streets when coronavirus restrictions ease.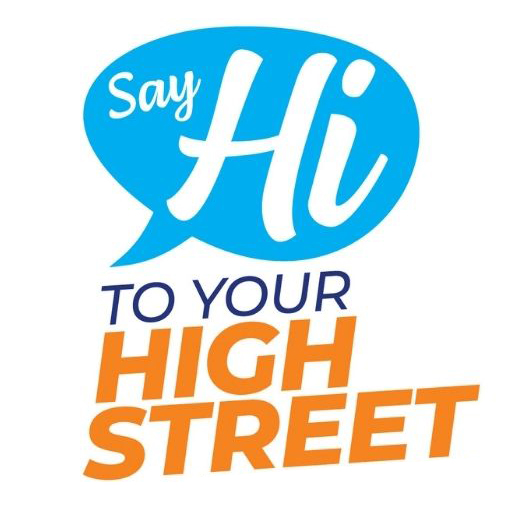 'Say Hi to your High Street' aims to encourage people to support local businesses in Hawkhurst, Cranbrook, Paddock Wood and Southborough once non-essential retail, health and wellbeing, leisure and hospitality services are allowed to open again (due 12th April).
The goals are to encourage people to shop safely and locally, to attract new visitors, to restore confidence and ultimately boost footfall and spend, emphasising our wonderfully diverse local high streets to help ensure their viability as places to shop, relax and explore.
Nell Price, of Arty Farty Retreat in Southborough, commented:
"Arty Farty Retreat has almost been closed for longer than we've been open. It's been devastating after such a good summer in 2020, the break between lockdowns. The more people locally who can support small businesses like mine over the next year or even two, will be the difference in the studio closing or staying open for the future. With more people than ever working from home, hopefully they will be willing to explore what Southborough has to offer and spend their leisure time there."
Lisa Edwards, of Hawkhurst interiors and gift store Ooh How Lovely, added:
"Business for my shop has been a total experience of learning to adapt. It's vital to have local support but also be available and offer adapted services when situations change."
Kate Tompsett, of Cranbrook gift store Happy & Glorious commented:
"I've been so lucky to have been able to grow my business online during the pandemic, and local support has been incredible. I am looking forward to opening the door again and welcoming customers, both new and existing, back to shop with confidence. Independent businesses make Cranbrook a beautiful and vibrant place, and I am sure that the community will be more supportive than ever when we reopen."
'Say Hi to your High Street' will run after the reopening of non-essential shops in April for 10 weeks. Each high street will have two key focus weekends; a 'spotlight' weekend and a treasure hunt weekend, with the chance to win prizes donated by the traders.
Former BBC South East presenter, Rob Smith, will be filming in each of the high streets to showcase the different characters of each, with his videos being shared across social media to coincide with the spotlight weekends. "I can't wait to be able to get out and enjoy visiting some real places again! Buying things online is convenient - but actually meeting up with friends, having a coffee, rummaging around and finding an unexpected gift or a bargain – it's all so much more meaningful in real life than just viewed through a computer screen. We need to support out local shops, and restaurants and cafés, because they are what gives a place its unique flavour, and makes it memorable and meaningful," he said.
'Say Hi to your High Street' will also be promoted through PR campaigns, social media, advertising, local loyalty cards and local influencers.
The campaign is being co-ordinated by Tunbridge Wells marketing and PR agency, Sharp Minds Communications.
Siobhan Stirling, Director, commented:
"This is a fantastic injection of resources for these high streets in the borough. But it's important to remember that this is a short-term campaign, and our local traders need long-term support to recover from the pandemic and to enable them to compete with the internet. We're hoping we can encourage local residents and visitors to be confident about saying Hi to their high streets now – and in the future."
The local High Streets
Southborough
Home to an astonishing range of specialist shops, all only a short walk from beautiful woods and nature reserves, Southborough is a town with a village feel. Whether you need a made-to-measure suit, fancy making your own chocolate or want to try a new craft, whether your hobby is cricket, running or photography, you will find unrivalled levels of expertise and passion in the specialist shops in Southborough. There's also a wide range of independent stores to meet your everyday needs, with a choice of cafés, pubs and restaurants to keep you refreshed. The opening of the Southborough Hub in June will enhance the experience for residents and visitors, with a new hall/theatre, library, medical centre, football pavilion and meeting rooms. An easy stroll from the St John's and High Brooms areas of Tunbridge Wells, the free parking makes Southborough accessible for those from further afield.
Paddock Wood
Everything you need in one convenient shopping location, Paddock Wood is a high street for all your needs. The independent traders offer personal service, knowledge and expertise – whether you're looking for school uniform, a card for a loved one, new carpets or just three screws for a DIY project (you won't be forced to buy a pack of 100 in the specialist hardware store!). A growth in the hospitality sector over the last decade means there's also plenty of choice if you want to enjoy a bite to eat or catch up with friends over a coffee. With parking near the shops and the train station at the end of the main retail street, Paddock Wood is easily accessible to all, while the nearby Hop Farm Family Park offers year-round entertainment, whether your want to tire the kids out or enjoy a concert.
Hawkhurst
Historic Hawkhurst, with its beautiful colonnade, is a friendly high street with attractions to keep you amused for a whole day out. The independent cinema is a magnet for people from far and wide, while open-air markets on the first Saturday of each month showcase local food producers. Start your visit with a walk in the surrounding High Weald Area of Outstanding Natural Beauty, catch a movie at the Kino cinema followed by lunch on the veranda, then while away the afternoon gift shopping before relaxing in one of the lovely country pubs for the evening. With easy bus services from Goudhurst and Tunbridge Wells, it's the perfect day out if you don't have a car – or don't fancy being the designated driver.
Cranbrook
Known as the 'Capital of the Weald', Cranbrook is a jewel for visitors from near and far for both its beautiful, historic buildings dating back to the 15th and 16th century and its array of independent shops with unique treasures that you won't find anywhere else. Set in glorious countryside with the backdrop of its famous windmill, Cranbrook is the perfect one-stop destination for an artisanal brunch, an invigorating walk, a long lunch and a mooch in its wide selection of dress boutiques, gift stores, cafés and specialist stores, including renowned Bell House Fabrics, independent cook shop County Cookshops and Bentleys Antiques & Fine Arts Auctioneers, where you might spot TV presenter Raj Bisram. With plenty of free parking, you have time to explore it all.
---