KCC Community Warden Service (KCWS) recruitment
Employer:
Kent County Council
Salary:
£21,801-£26,466 per annum
Closing date:
31/07/22 (East Kent positions) and 01/08/22 (West Kent)
KCC Community Warden Service (KCWS) is now recruiting.
We are looking for compassionate and responsible individuals to join our established and hard-working Community Warden Service who have been making a difference to residents and communities for nearly 20 years. We have a number of Community Warden vacancies across Kent including Tunbridge Wells and Sevenoaks.
Further information on the Warden Service is available on the KCC website.
How to apply
Apply on the Kent County Council website.
---
Domestic Abuse Volunteers Support Services CEO Vacancy
Employer:
Domestic Abuse Volunteers Support Services (DAVSS)
Salary:
See DAVSS website (link below)
Closing date:
08 June 2022
DAVSS is looking for a Chief Executive to lead the charity through its next phase of development. This is a great opportunity to inspire, lead, manage and motivate a highly committed and energetic team of professionally trained volunteers and staff to deliver high quality client-centered domestic abuse services across West Kent.
The closing date for applications is 8 June 2022. Interviews will be held on 21/22 June 2022.
How to apply
---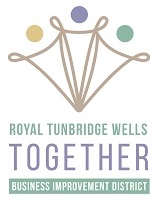 Project Officer
Employer:
Royal Tunbridge Wells Together Business Improvement District
Royal Tunbridge Wells Together is the Business Improvement District for the town centre. Voted for and funded by town centre businesses it serves, we action improvements such as street scene enhancements, supplying the town centre Christmas lights, organising events and providing event grant funding, safety initiatives, promoting the area and BID Businesses through marketing campaigns, videos, guides and magazine, press and advertising.
As Project Officer, you will be able to identify and help deliver projects across a variety of areas, such as street scene improvements, installations and public art displays, events, accessibility, business training and safety initiatives. You will be confident in liaising with partner organisations, professional bodies and local authorities, such as Tunbridge Wells Borough Council, Kent County Council and Kent Police, and will have a good understanding of their practices and operations.
You will be able to demonstrate a passion for supporting and improving town centres and trading conditions for local businesses, with a strong understanding of placemaking, town centre management and local authorities. You will be working to budgets and plans set for you by the BID Director. You will be confident in discussing projects and the work of the BID with business owners and town centre staff, and in making face to face, video and telephone appointments with BID levy payers to engage them in the BID's projects.
Duties to include:
Identifying potential town centre projects and improvements.
Working across a wide range of town centre projects, operationally and logistically supporting the BID Director to deliver improvements, installations, events and business initiatives.
Taking ownership of smaller individual town centre projects assigned to you by the BID Director.
Visiting businesses to consult, engage and involve them in new BID projects, and solicit survey responses and feedback on works and schemes carried out.
Acting as a point of contact for third party suppliers and contractors, and arranging the logistics and schedules for installations, etc.
Sourcing products and services, and managing quotes, tenders and pitches from project suppliers, performers etc.
Identifying and booking training opportunities for town centre staff, and booking businesses / individuals onto BID School training sessions.
Creating reports and collating data where required, on issues such as town centre footfall.
Supporting town centre businesses with issues that can be referred or reported to local authorities such as TWBC, Police etc.
Carrying out admin tasks such as applying for Council event licenses and permissions, writing risk assessments, health and safety and collating necessary project documentation.
Regularly updating the RTW Together website with photos, blog posts, press coverage and details of projects.
Delivering communications materials into businesses such as seasonal brochures, quarterly magazines, annual reports etc.
Signing businesses up to communication channels such as group chat, newsletter, compiling and maintaining a database of business contact details.
Taking minutes at board meetings.
Supporting the BID Director in a reballot campaign during 2023.
Experience within a local authority, public service role or similar town centre management environment is desirable, but not essential. Local knowledge of Royal Tunbridge Wells, and in particular the town centre, is an advantage. You will be joining a small and busy team, and will be a visible champion of the BID, its projects and its objectives. Enthusiasm for carrying out additional tasks and working proactively is essential.
How to apply
Please send your CV and covering letter to sarah-jane@tunbridgewellstogether.co.uk
---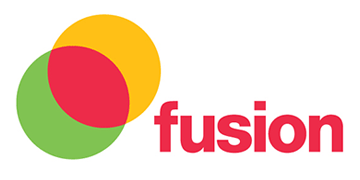 Fusion Lifestyle - various positions
Fusion Lifestyle is advertising various positions at our leisure facilities in Tunbridge Wells, Paddock Wood and Cranbrook.
You can find out more and apply online on the Fusion careers website.