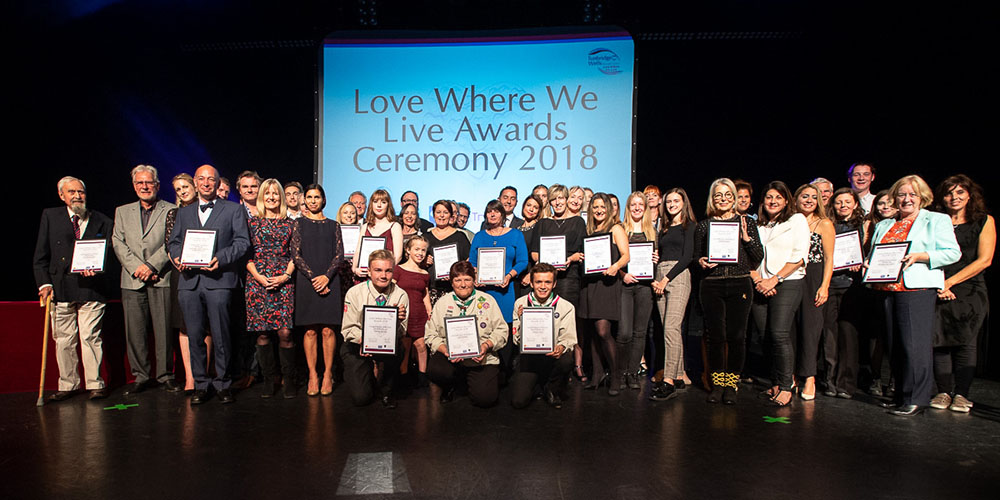 Fegans, the children's charity that supports children and their families through counselling and parent support, was crowned the overall 2018 Love Where We Live winner.
Fegans also won this year's Charity of the Year award.
Fegans' priority is to support children with one to one counselling sessions and to provide parenting support, with the goal of working towards a world where children are free to become all they were created to be. Their work serving the children and families of the local community is already making an impact in Tunbridge Wells.
Eight awards in total were given out at this year's ceremony, ranging from Best Group and Ethical Business to Young Sports Achiever and Individual Hero.
The winners and finalists for all the awards were:
Best Group Award
Winner - Tunbridge Wells Citizens Advice Bureau Volunteers
Finalist - Domestic Abuse Volunteer Support Services
Finalist - Rusthall Community Cinema
Charity of the Year Award
Winner - Fegans
Finalist - Life & Soul
Finalist - Tunbridge Wells Mental Health Resource
Ethical Business Award
Winner - Childrensalon
Finalist - CountryBike
Finalist - The Forum, Tunbridge Wells
Individual Hero Award
Winner - Gill Daniels
Finalist - Davie Hardie
Finalist - Philippa Bernstein
Sports Achiever of the Year Award
Winner - Tunbridge Wells Hockey Club
Finalist - Joe Watts
Finalist - Dave Allen
Young Sports Achiever of the Year Award
Winner - Fern Sneddon
Finalist - Tunbridge Wells Rugby Football Club U15 Ladies Team
Finalist - Rebekah O'Brien
Young Volunteer of the Year Award
Winner - Milly Evans
Finalist - Connor Terry
Finalist - Tommy Barlow