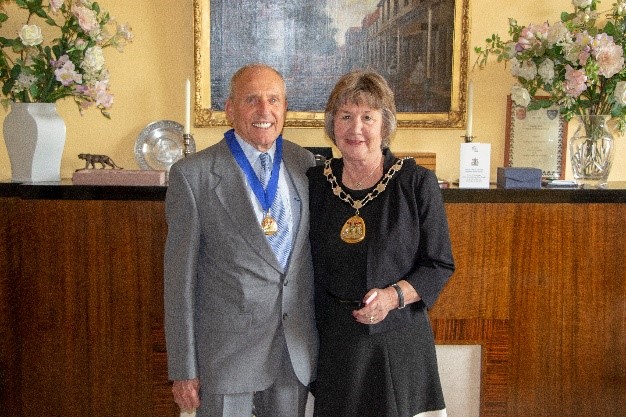 July 2020
I would like to start by thanking the outgoing Mayor and Mayoress, James and Jane Scholes, for all their hard work during their extended period of office. On a personal note, I would also like to thank them both for their helpful guidance.
The coronavirus pandemic has affected us all and changed our lives. My sympathy goes to families and friends who have lost loved ones, and those enduring separation. I urge everyone to continue to practice safe social distancing.
Our residents have been truly amazing. We have been impressed by how the community has come together to support one another. I want to say a huge thank you to everyone, but especially to the NHS, all our key workers and to our wonderful volunteers.
I am proud and honoured to have been elected as Mayor of Tunbridge Wells Borough. Bob and I have enjoyed our year as Deputy Mayor and Escort, and we look forward to things getting back to a near normal and meeting as many of our residents as possible.
My chosen charity is Porchlight. The charity supports homeless, vulnerable, and isolated people in Kent. As you can imagine the demands for their service has increased enormously over the last few months.
If you feel able to make a donation, it would be very much appreciated. Donations can be made online by visiting porchlight.org.uk/donate. Please reference "Mayor" in the comments box.
It is good to see many of the businesses in Royal Tunbridge Wells and villages open again. We all need to support the local economy by shopping locally.
Stay Safe