Re-opening high streets safely
---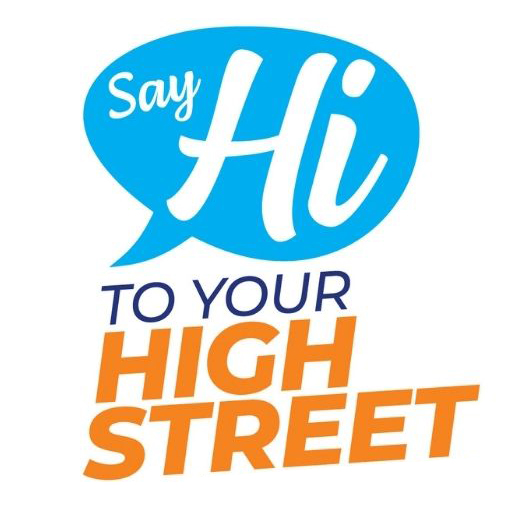 Local residents and visitors are to be encouraged to support the shops, cafes, pubs, restaurants and salons in four of the Tunbridge Wells borough high streets when coronavirus restrictions ease.
'Say Hi to your High Street' aims to encourage people to support local businesses in Hawkhurst, Cranbrook, Paddock Wood and Southborough once non-essential retail, health and wellbeing, leisure and hospitality services are allowed to open again (from 12th April).
Richard Barsley
Barsley's Department Store, Paddock Wood
Over the four generations which have run the business, Barsley's has grown from its humble roots as a small tailoring workshop to a lively department store selling a vast range of items. A Paddock Wood institution, Barsley's prides itself on being able to cater for all your needs, whether you're looking for bespoke flooring, made-to-measure curtains, electrical products or fashion and footwear, Barsley's has it all! Owner Richard Barsley is now celebrating the store's 130th anniversary. From a very young age, Richard knew the retail industry was for him: "I love the excitement of liaising with customers and that no two days are the same. I got experience elsewhere, undertaking an apprenticeship in another store before I joined the family firm, but there is something very special about working in the family business, and I have been here ever since." Situated in the heart of Paddock Wood, Barsley's is easy to reach via road or rail, and with plenty of free parking you have time to explore it all.
Kate Tompsett
Happy & Glorious, Cranbrook
The talented Kate Tompsett set up colourful, creative gift store Happy and Glorious in Cranbrook in 2012, the year of the Queen's Jubilee and the London Olympics. "There was a real surge of celebration and happiness in the air, so I felt there was no better opportunity to celebrate what Britain had to offer," she explained. "I was inspired by Mary Portas and her challenge to re-ignite British manufacturing, so I was passionate about stocking locally created products. I have my own range of gifts in the shop, as well as items sourced from talented artists all over the UK. These items are carefully handpicked by me as I am passionate about selling products that I believe in." With previous experience in the retail and marketing industry, Kate was also confident that she had the skills and experience necessary to open her own business. The result is a store filled with talent and community – and one not to be missed!
Iren Brown
IN Design Kitchens, Hawkhurst
IN Design Kitchens has had a baptism of fire: opened by husband and wife team Iren and Nick Brown in October 2020, they promptly had to close the following month when Tier 4 restrictions were introduced. But that hasn't dampened their enthusiasm to turn their customers' dreams into reality by bringing their dream kitchens, bathrooms, bedrooms and living spaces to life. "We have over 50 years' experience and pride ourselves in creating tailored and smart solutions to any project, creating an innovative space for you and your family to enjoy and be proud of," Iren said. "Being in the interior design industry my whole life and having success in my previous roles gave me the confidence to start my own company with my partner, Nick. Combining our knowledge and design skills, no two kitchens are ever the same." After the devastating impact from Covid-19, Iren wants to make sure IN Design kitchens are the best they can be – and with their new showrooms now open once more, you'll never be short of inspiration!
Nell
Arty Farty Retreat, Southborough
The Arty Farty Retreat is a space where you can create, relax, collaborate and express. Bringing you everything art has to offer – from clay-making workshops, day retreats, art classes, expression therapy and even lipstick making – there is something for everyone! With a degree in Fine Art Painting and having worked within arts in the health and social care industry for over 10 years, founder Nell Price was very aware of the benefits creativity can have on mental and physical health: "This motivated me to open The Arty Farty Retreat in 2017 to provide an inspirational space where anyone can create, regardless of ability, age, or background. It's a place where I can help people grow, a space where you can find your own artistic style, rebuild confidence and not take yourself too seriously. My aim was to show the public that you are more creative than you think and that everyone should give art a go!"
---